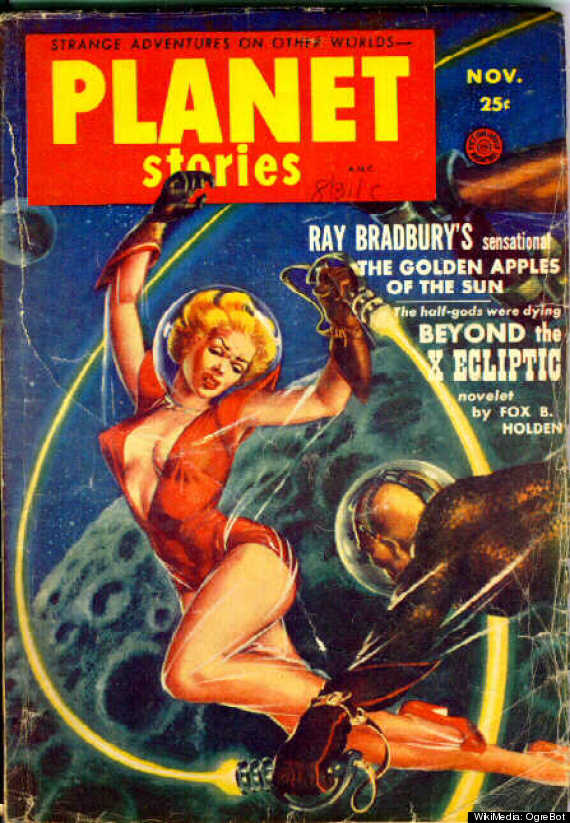 About six months ago, in all seriousness, I turned to my friend Bryant and said: "I really need to start reading more science fiction." Over the past several weeks (since being in Roswell), I have been trying to track down a copy of Ray Bradbury's
I Sing the Body Electric!
to no avail. Well, when I saw the news of Bradbury's passing--on Venus' transit of the sun no doubt--I had to go out and settle for a different collection of his short stories:
The Golden Apples of the Sun
(pictured above).
From Ray's website:
Throughout his life, Bradbury liked to recount the story of meeting a carnival magician, Mr. Electrico, in 1932. At the end of his performance Electrico reached out to the twelve-year-old Bradbury, touched the boy with his sword, and commanded, Live forever! Bradbury later said, "I decided that was the greatest idea I had ever heard. I started writing every day. I never stopped."
Also, with this blog I'd like to think that I'm following his advice: "Write a short story every week. It's not possible to write 52 bad short stories in a row."